Things I Like: July 2017
Happy Friday, friends! (And happy birthday, mom)! It's been a fast yet stressful week in the office and i'm so looking forward to some me time this weekend. A college friend is in town so i'm hoping to grab dinner and drinks with her and draft some of next month's posts on Saturday. And then before we know it the weekend is over and it's back to work.
Anyway, today i'm sharing with you a bunch of random things i've been liking throughout the month of July. Read about the other things I like here and shop all of my favorites here. I hope you all have a nice and relaxing weekend!
A must-have resource for all fashion and beauty bloggers. Aimee Song goes in-depth about the technicalities of Instagram using her own platform and experiences as examples.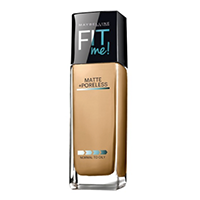 Maybelline Fit Me Matte + Poreless
I'm back to using this foundation and am in love! It's not too matte on me (probs because of my oily skin). A summertime staple for sure!
IT Cosmetics Brow Power Universal Brow Pencil
I usually reach for this brown pencil when i'm bored with my brow pomade. It's the perfect shade of brown and I can use it no matter the color of the hair on my head.
Super Glow is my favorite out of the three super serums. Even though I have a natural glow from my oily skin, I still love adding this to my AM skincare routine to get that lit from within glow.
Tatcha Silken Pore Perfectin Sunscreen
I freaking love this sunscreen! It is my favorite for oily skin because it sucks up the extra oils (but doesn't mattify it). The only downside is that it's $65 (!!). If I never find a dupe for this I would buy it over and over again.
Origins GinZing Refreshing Eye Cream
This eye cream does wonders for my tired eyes in the morning. It has a peach tint brightens up the shadows under my eyes and I love that!
I love the look of Adidas NMD so when I finally found a pair that fit me out in Hawaii and I just had to have it. Ask my bf, I literally wear this shoe every day. (Pictured here is the XR1 Primeknit but i'm linking all NMDs in the link below).